Beyond the Experience
Beyond all the extraordinary experiences, from romantic celebrations to a cocktail in the lounge, there is a team of remarkable individuals at Ascend Prime Steak & Sushi. Tasked with making the impossible probable, surpassing expectations, and creating lasting memories, this team transcends the meaning of hospitality. Now, they share their stories about their time with Ascend.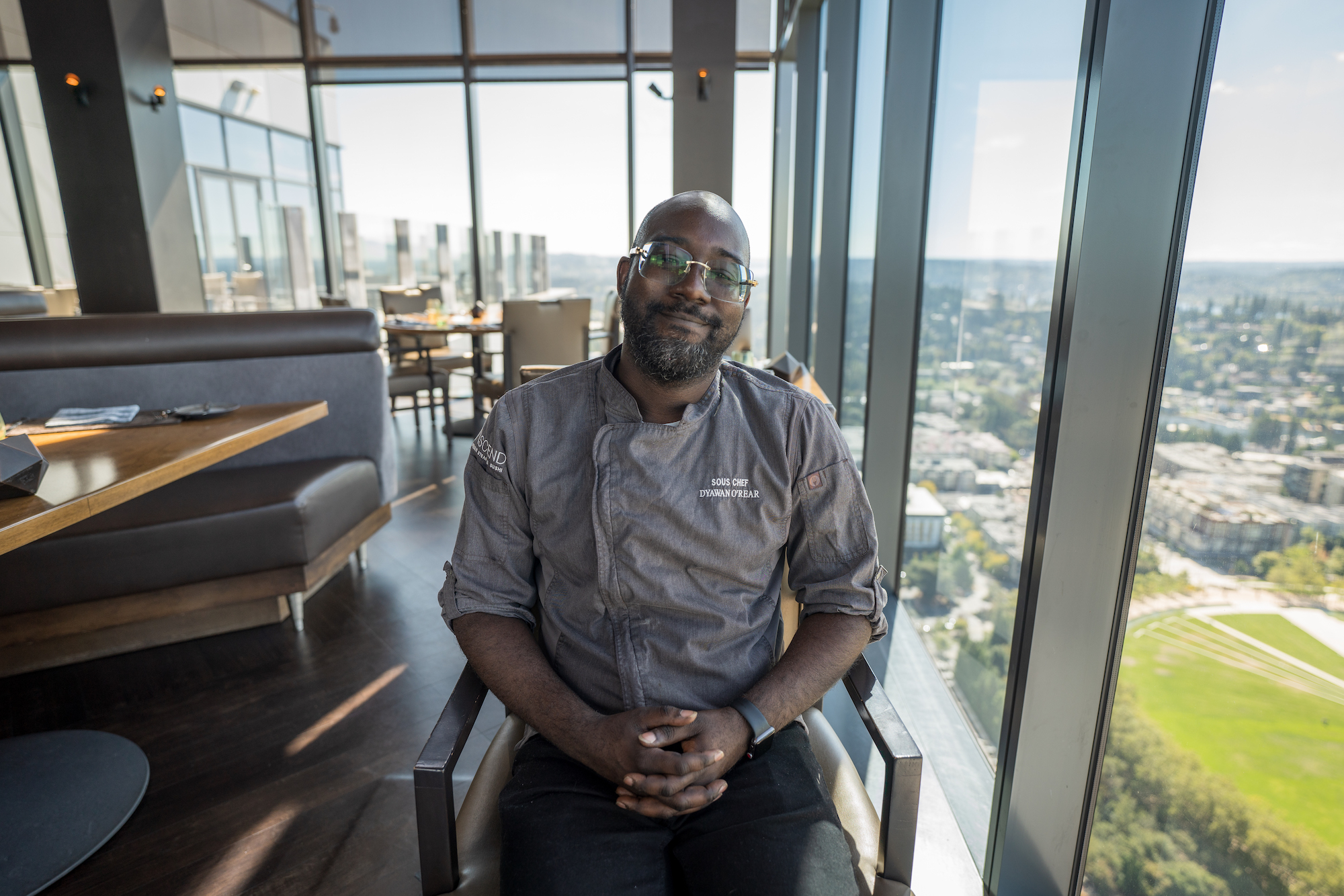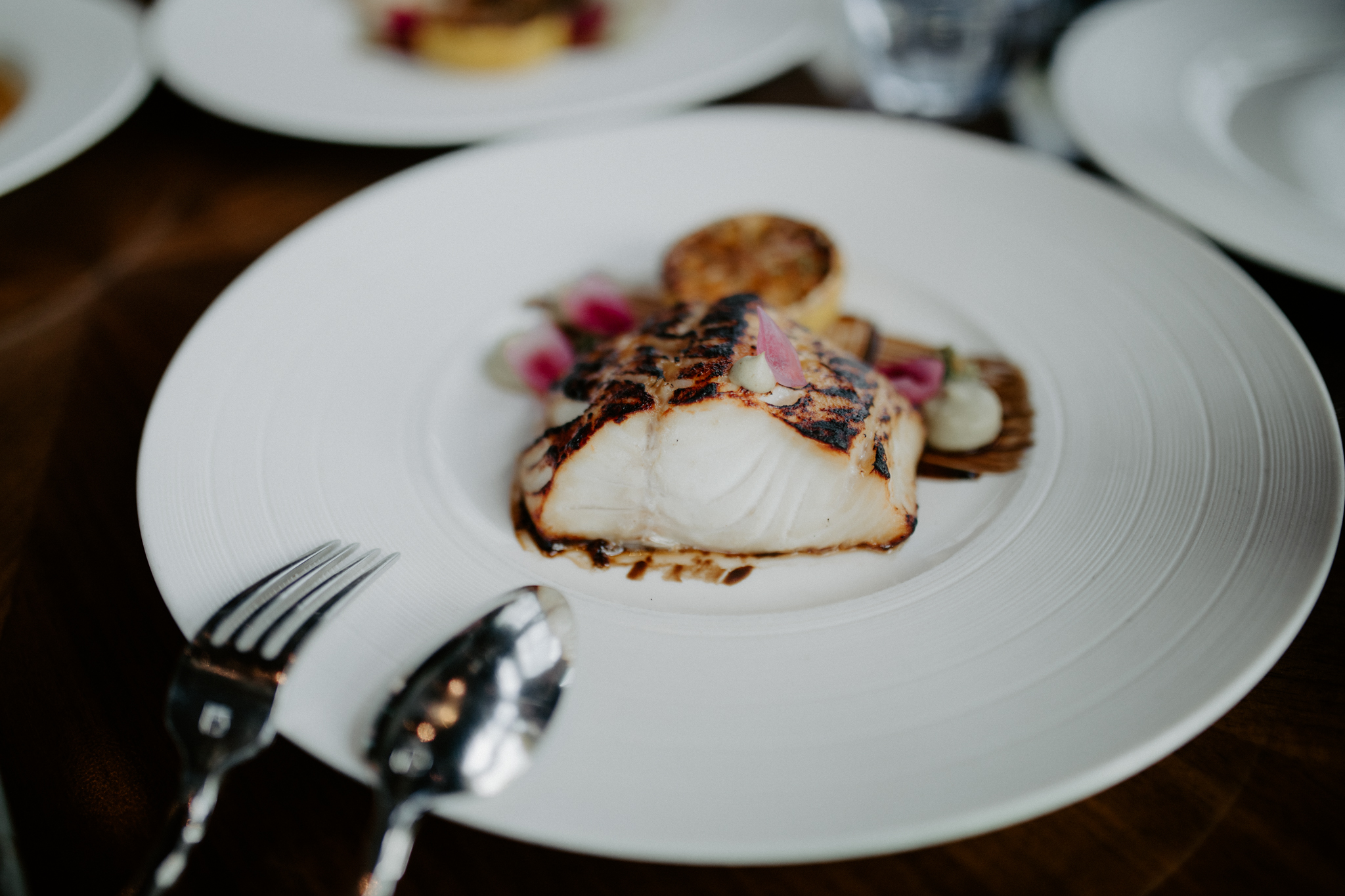 Since the age of 15, Sous Chef Dyawan O'Rear has been working in restaurants. Most recently in his career, he relocated from Detroit to the Seattle area, searching for new opportunities for his culinary skills to blossom. "The food scene out here is more appreciated than back home," Dyawan says. "People out here appreciate good food, good plating, good atmosphere."
He also believes that Ascend Prime Steak & Sushi is a culinary rarity, not only in the Pacific Northwest but the country. The restaurant has become his haven, a place where the ingredients and the people truly matter: "Relationships can be built off of food. I believe in that."
While he misses Detroit, he feels at home at Ascend. "Most of the people I've been working with have been like family to me," Dyawan says. "I'm thousands of miles away from my real family, so the people I work with I consider my family out here."
According to Dyawan, the Ascend family is not your ordinary group of close-knit individuals. "We all come from different walks of life, different places in the world, and the one thing that has brought us together is the awesome food we create here at Ascend," he adds. "We're all a family, we're all one, and that's what I appreciate not only about Ascend Prime Steak & Sushi, but also about Ascend Hospitality Group. If there was anything I ever needed, I know that they would be there for me." Dyawan has found a home away from home, and he plans to stay.
ELEVATE YOUR CAREER BY JOINING SOUS CHEF DYAWAN O'REAR AND OUR CULINARY TEAM —

APPLY HERE

.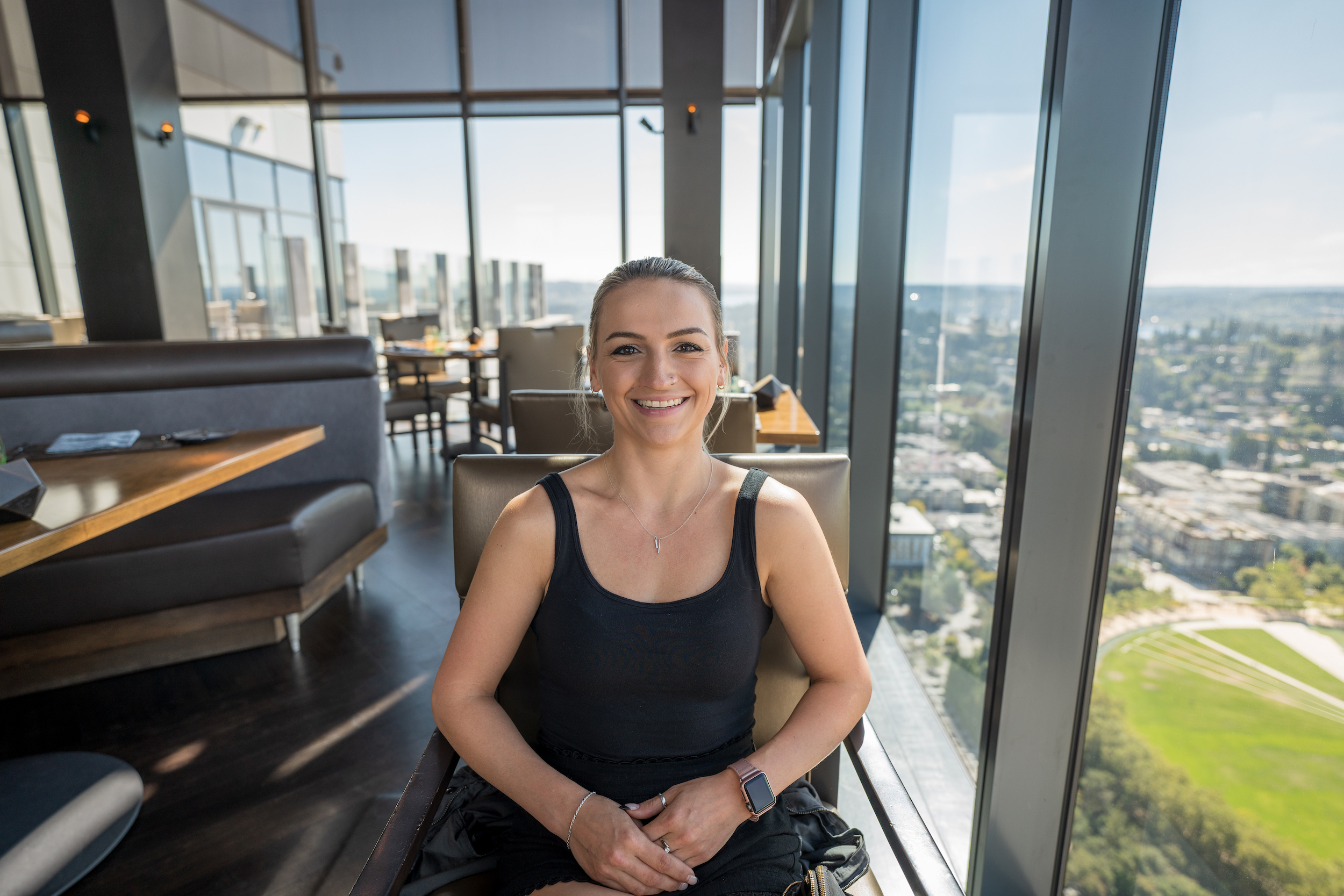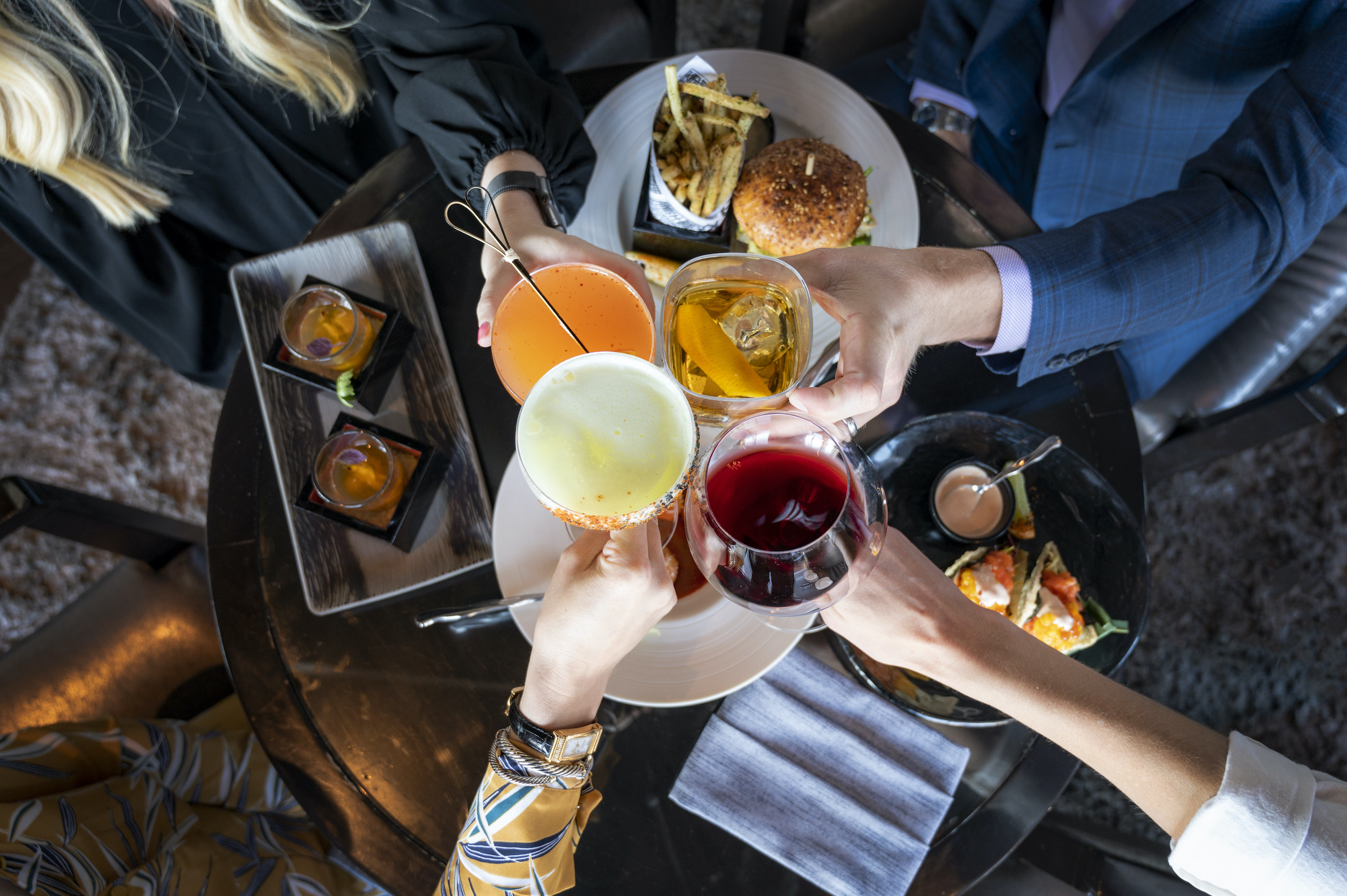 If you have enjoyed the view from the Ascend Prime Steak & Sushi lounge on the 31st floor of Lincoln South Tower, then you've probably met Jordyn Gascoyne. As one of the lounge servers, she provides her guests with an intimate and comfortable experience, whether late-night dining, celebrating an anniversary, or sipping libations during happy hour.
Jordyn has served in the hospitality industry for over nine years, working in all restaurant structures from casual to fine dining. When she first stepped foot into Ascend just seven months ago, she found the atmosphere intoxicating, and strived to become a part of the team.
"From my first week of training here, you come to find how passionate and how devoted employees are to what they do," she said. "Everybody here loves what they do, and that was enlightening. It made me even more excited to come in. Working together for the bigger picture just makes this place different to me — everyone genuinely cares."
Jordyn said she was seeking a space that would support her career progression and help grow her skillset. She needed a place that fostered creativity, innovation, and customer experience — and found that at Ascend Prime Steak & Sushi. "Everything here is so detailed and precise, and we do it for a reason," she said. "The feeling, the atmosphere, the environment, the way we place dishes, drop drinks, greet tables; it's all very deliberate."
As Jordyn is and continues to be an essential player of the Ascend team, she has begun branching into other interests throughout the restaurant, and looks forward to advancing her career at Ascend.
ELEVATE YOUR CAREER BY JOINING JORDYN AND OUR FRONT-OF-HOUSE TEAM —

APPLY HERE

.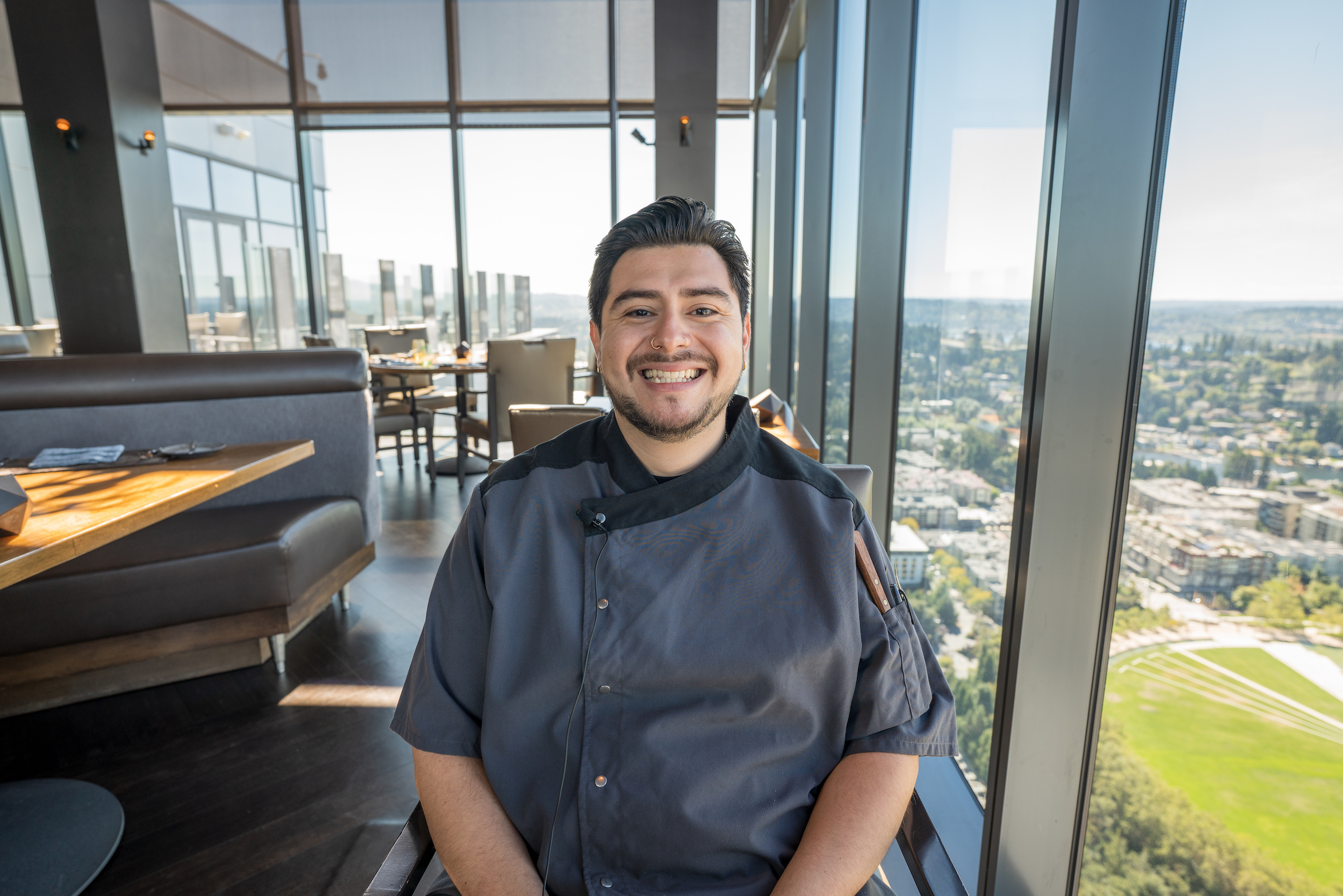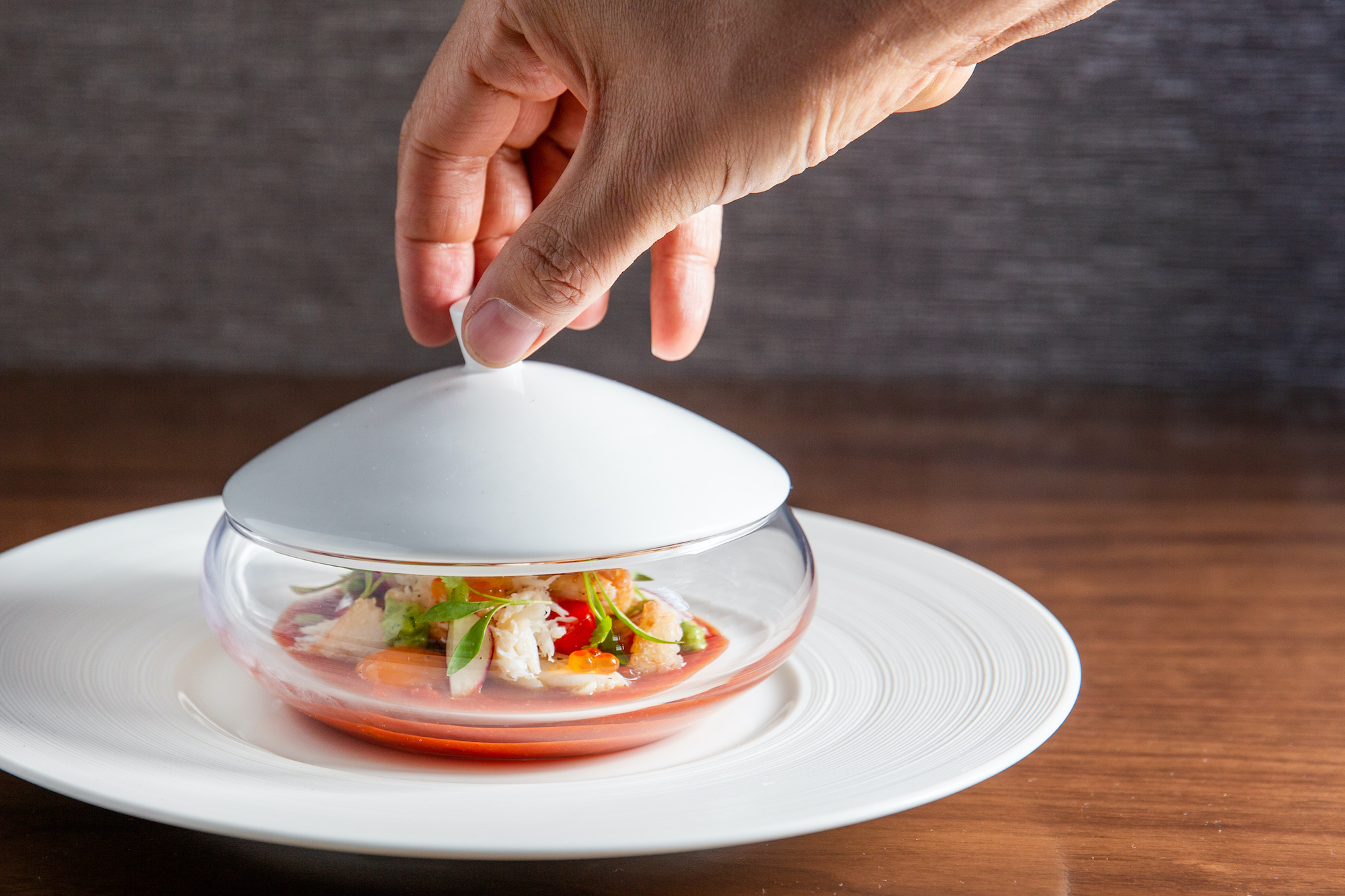 Chef Juan Orozco is one of the proud members of the prestigious Ascend Prime Steak & Sushi culinary team. When searching for the right culinary career choice for him, he came upon Ascend and knew it was a match. "That's where I need to go, that's the best restaurant in Washington," he recalled.
Two years ago, Chef Juan left another Seattle-area steakhouse and began his ascension to the 31st floor. He started cooking on the line: prepping ingredients, assisting with different stations, and recreating the magical dishes designed by the executive chef. However, he came to Ascend with his eyes on higher goals: to elevate his culinary talents. With over 12 years of experience, Chef Juan was looking to create in a kitchen that was inspirational, innovative, and, most importantly, supportive of his career progression. After joining the team, he experienced the captivating atmosphere and environment firsthand.
As with any passionate chef devoted to their craft, Chef Juan thrives in seeing his guests light up in awe as the plates are placed on their tables. "People love to take pictures of our food, which is a great way to show the world what we're capable of creating," he added.
Behind every ingredient, course, and pairing is a world of curiosity, imagination, and hard work, and that's Chef Juan's bread and butter. "I love watching my team grow, being creative, and providing our guests with the best experience possible," he said. "The team is like family here."

ELEVATE YOUR CAREER BY JOINING CHEF JUAN OROZCO AND OUR CULINARY TEAM —

APPLY HERE

.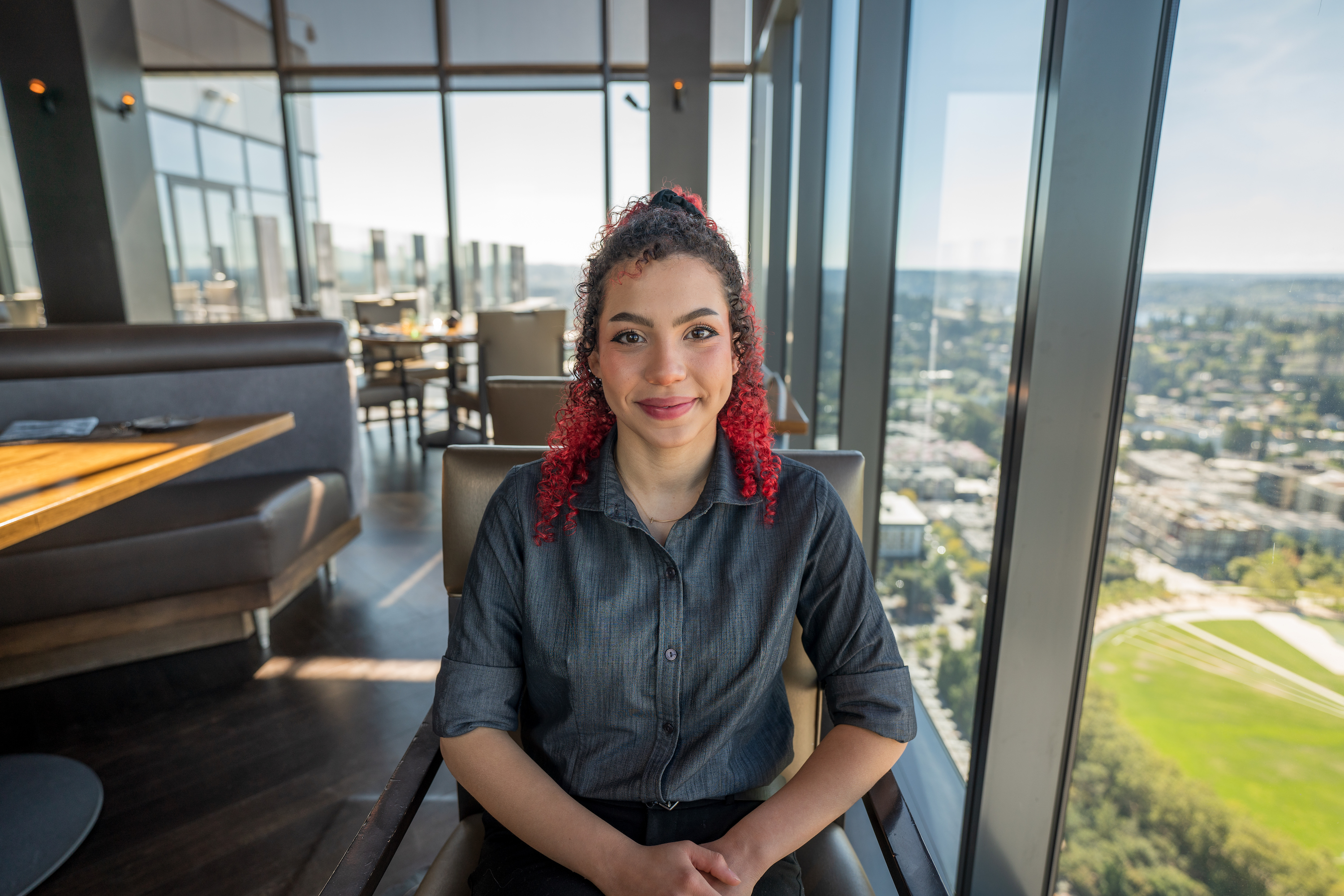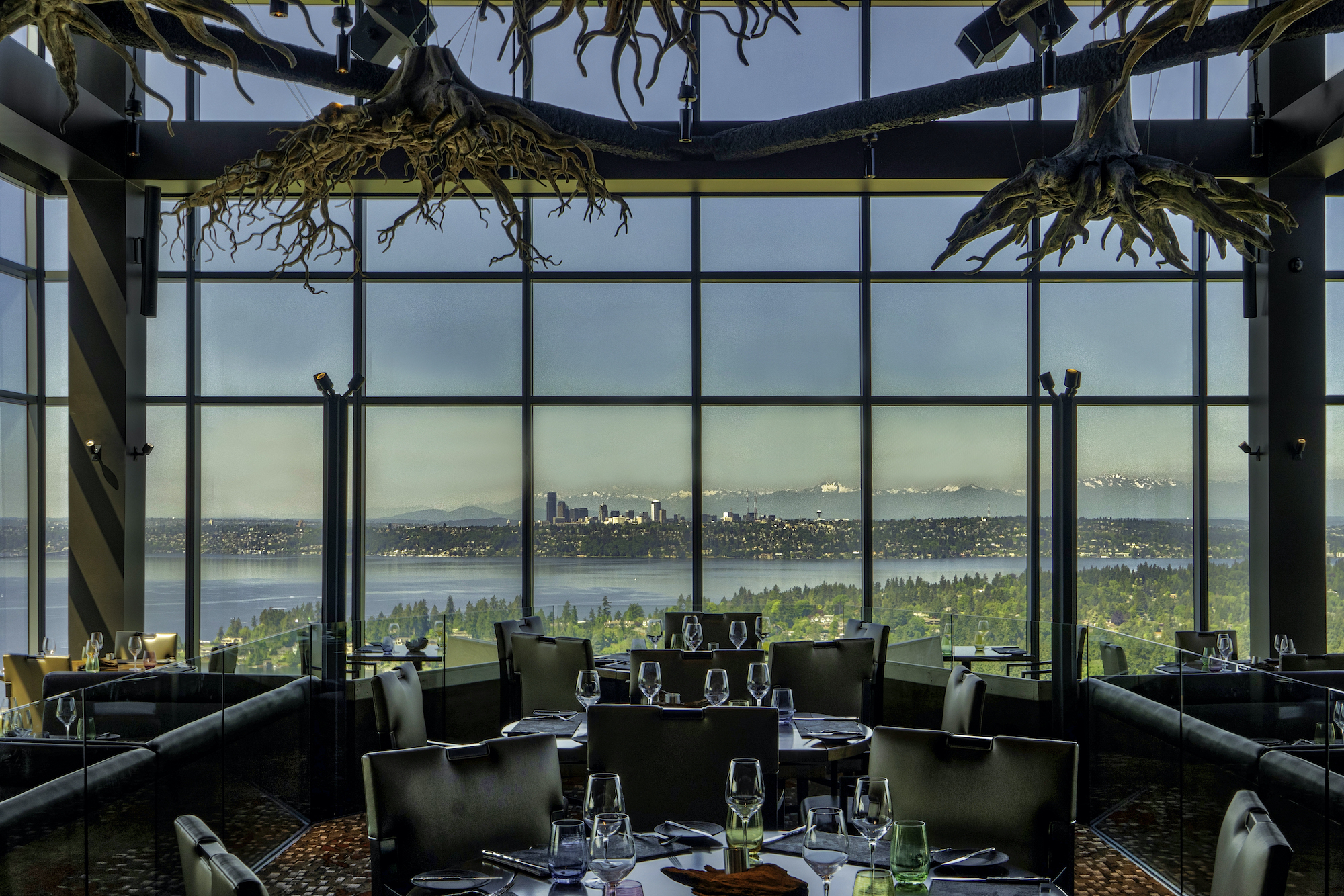 Daisy Richardson goes beyond transporting food from kitchen to table. Her passion and positivity also accompanies the dishes landing in front of her guests. She is the bridge between our culinary team and the customer's appetite.
"The knowledge here is awesome," Daisy said, noting this is her first fine-dining restaurant experience in her three-year career in the hospitality industry. Compared to the other restaurants she has worked in, she said Ascend Prime Steak & Sushi surpasses all expectations, specifically when training staff on pairings, ingredients, and ambiance.
"Being here just feels different," she added. "It's one of the hardest restaurant jobs I've had, but it feels rewarding at the end of the day. It's really nice to work for and with people who have a passion for the food, the beverages, and the overall experience."
Above all, Daisy finds reactions to Ascend's unique culinary program to be the most satisfying part of her job. "Our guests often see the dishes and gasp, and say, 'that's beautiful, that's incredible.' That really sparks something for me."


ELEVATE YOUR CAREER BY JOINING DAISY AND OUR FRONT-OF-HOUSE TEAM —

APPLY HERE

.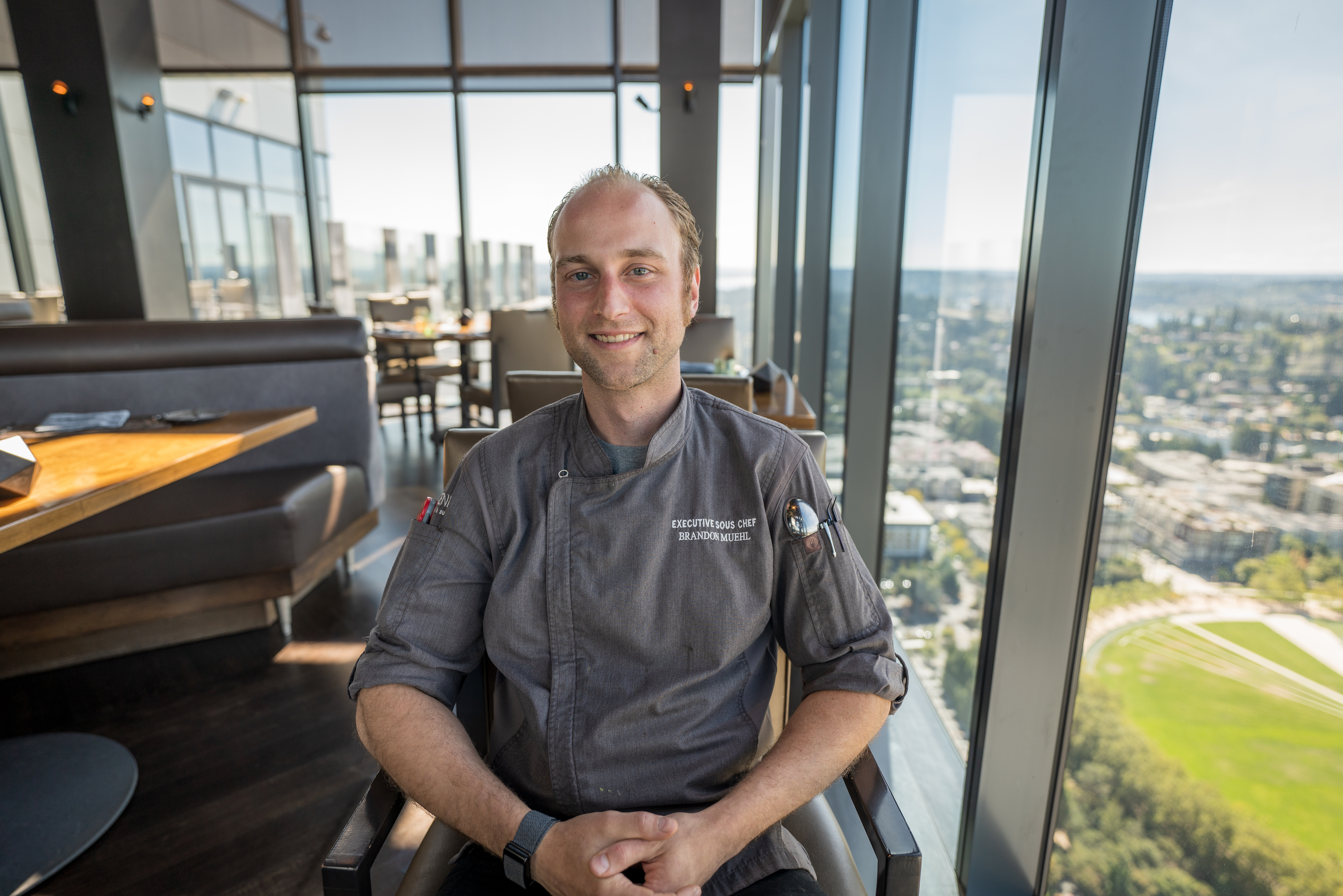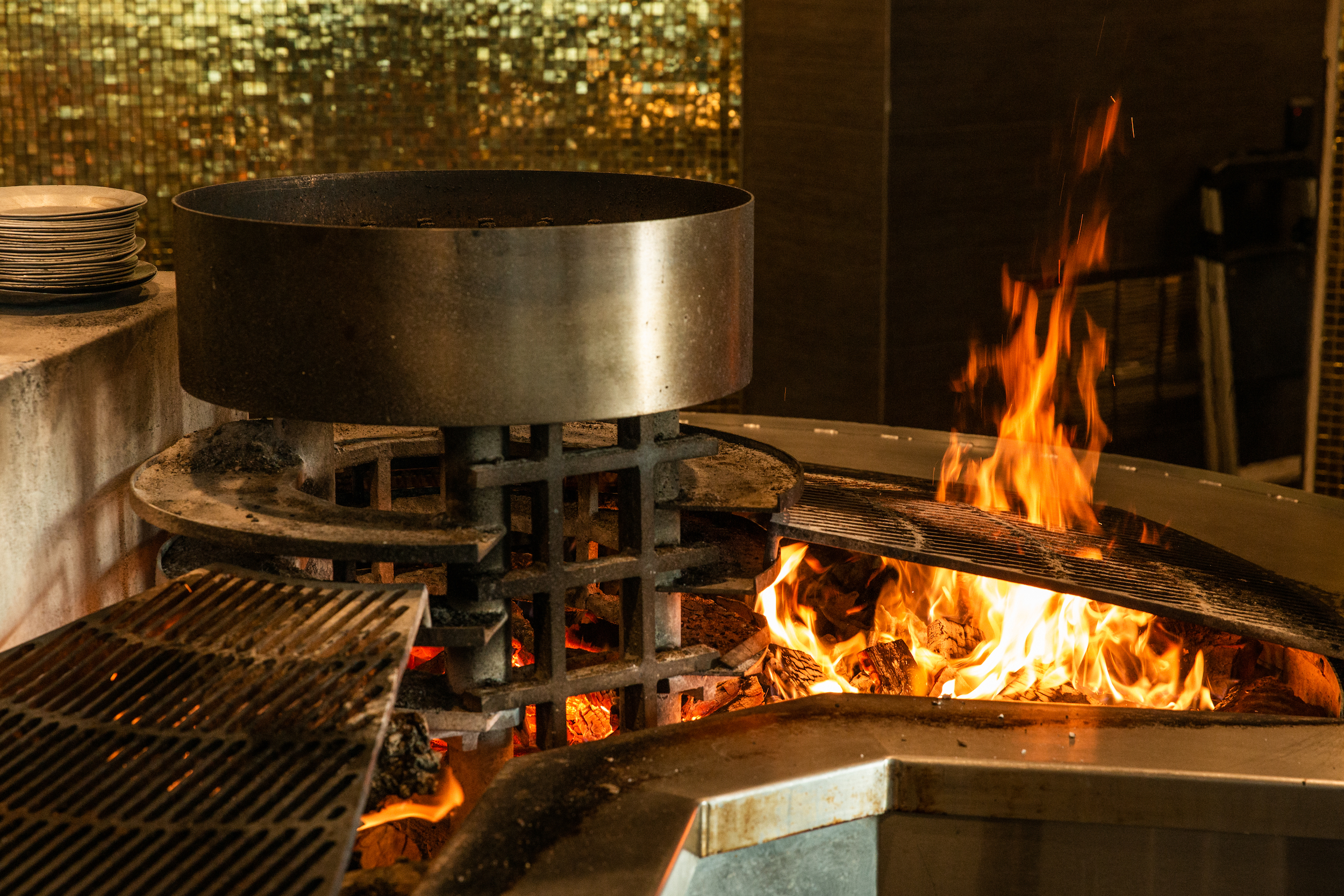 "Ascend is the best place in the Northwest."
Executive Chef Brandon Muehl continually seeks to transcend his culinary career, and that's why he chose Ascend Prime Steak & Sushi.
Starting as a Sous Chef in 2019, Brandon quickly moved into the Executive Sous Chef position, demonstrating his passion and motivation for the culinary art. "Just a couple weeks ago, I was offered the opportunity to become the leader of everything in the back of the house," Brandon said. "I've always had a lot of self doubts, like many other individuals, but that was very validating for myself and my ability. The idea that my colleagues truly believe in my capabilities helps me flourish."
As the executive chef, Brandon is responsible for innovating and executing top-tier culinary masterpieces that look as incredible as they taste. "We get to work with so many wonderful products and so many wonderful companies," he added. "It gives us the opportunity to actually devote time to play around with fun and exciting things."
While he is running the show, Brandon said it is important to both his and Ascend Prime's philosophy to collaborate with the entire culinary team, ensuring everyone has a chance to vocalize their ideas. "I've never worked in a restaurant where there are so many individuals that are so eager to learn, to grow, and to mold," he said. "I think that's the most exciting thing." Beyond the kitchen, Brandon works closely with Ascend Prime's leadership team to perpetually push the envelope on creating a unique restaurant experience. "There's a certain understanding here that things aren't always black and white, and that's not."


ELEVATE YOUR CAREER BY JOINING EXECUTIVE CHEF BRANDON MUEHL AND OUR CULINARY TEAM —

APPLY HERE

.